Good day to all..
We are currently launching a 'civil movement' to put pressure on the leaders of Pakatan Rakyat to threat the government into releasing the ISA detainees by offering their ADUN/Parliamentary seats.
This is a very strategic move given the current situation whereby the Barisan Nasional are scared shitless on the prospect of another PRK coming their way. The Barisan Nasional are scared losing their satus quo in this country, with Datuk Seri Najib just reigned as Malaysian Prime Minister.
We urged all Malaysian to work together and force the Pakatan Rakyat leaders to consider our strategy to free more ISA detainees and hence put more pressure into abolishing this draconial law.
We should all stand united for justice.
Justice should not be based on religion, status, races or even skin colours.
Welcome to our newly launched English version of 'Misi Membebaskan Tahanan ISA'.
English version, please click here:
Freedom 4 All, Justice 4 All
For the Malay version, please click here:
Bebaskan Tahanan ISA
We are looking forward for your supports/critics/questions/all kind of matters.
All are welcome.
Thank you.
p/s: The malay version of our blog have more information on our strategy, causes and effects. We are currently in a process of translating all our articles. Thank you for your attention.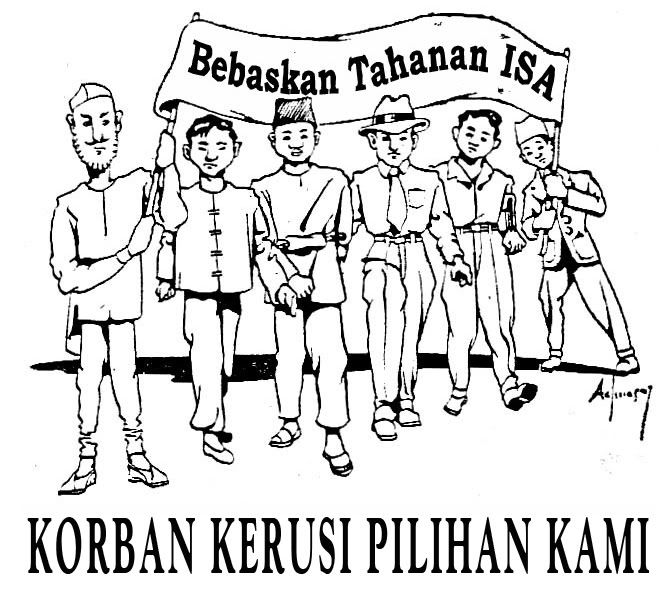 note: picture credit to
hartal